The value of vintage cars has continued to increase in 2021, despite just about every other industry feeling the negative impact of the Covid-19 pandemic. This year, UK bidders have been more inclined to pay over the odds for vintage vehicles. Analysts cite changing priorities among collectors as the reason the market has remained buoyant.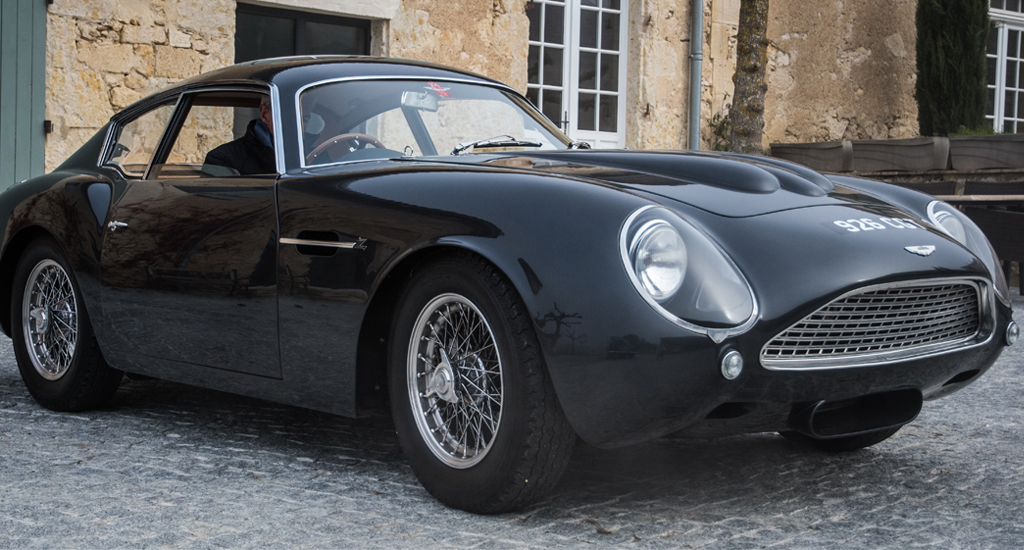 © Performance Portraits / Shutterstock.com
Some collectors have been downsizing and selling their classic cars, simply due to needing the extra money. For other enthusiasts, their views have changed, with the pandemic making them feel their hobby is less important than other priorities, such as their health and family life.
A third group of people began to feel having a hobby, such as collecting classic vehicles, was more important to them during the pandemic. They bought a car that ordinarily, they might not have considered, so they had something to focus on during the lockdowns.
Dynamic market
The pandemic has created a dynamic new playing field in the classic car market. Many collectors who have bought a vintage car have been described as succumbing to the "YOLO" effect. Their enthusiasm has been awakened by the feeling that "you only live once", so you might as well buy something you've always wanted.
For motorists who truly love cars, it has made them yearn to go back to their roots by buying their dream car. This way, they have something to look forward to when they have enough spare time and freedom to hit the road and hang out with other classic car enthusiasts.
Psychologists say people needed to look forward to something after the pandemic and lockdowns ended. For many, owning a vintage car became a big part of that. Read on to find out more about the classic cars that have hit the headlines recently…
Aston Martin DB4 GT
A rare model described by enthusiasts as a "piece of art", the 1961 Aston Martin DB4 GT has a price tag of almost £2.96 million. Only 75 were built, with 30 of them being left-hand drive. The brand was made famous thanks to fictional superspy James Bond 007's love of Aston Martins.
Built in June 1961, the car in question is painted in Goodwood Green. Once owned by Swiss Formula 1 racing driver Georges Filipinetti, the car remained in his collection until the end of 1961. He sold it to Dr Gwer E Reichen, a Swiss classic car collector. It has been driven more than 10,000 km on the roads and in motor racing events.
In the early 2000s, the car was returned to its original road specification by a Swiss workshop. The car was further restored in 2012 by Marksdanes Restorations. In 2019, a run of Aston Martin cars had a price tag of £2.75 million.
Ford GT40
A 1969 Ford GT40 sold for a massive £2.5 million at the Gooding and Company "Geared" online sale in June 2021. A well-known car, it was the final version of the original design that was built and numbered.
It has appeared in many automotive magazines and comes with full documentation of its original factory records and press cuttings. The average price for the model in the 21st century has been around £370,000, so this represents a massive price-hike.
Lancia Delta S4
A Lancia Delta S4 was sold for £743,000 to an unnamed buyer. The jury is still out as to whether its aesthetic appearance warrants such a high price tag.
The super-rare Italian car is described as having a "quilted-together clamshell body", with an interior design that resembles a "conference centre from the 1980s". However, with its almost royal status on the classic car market, it has commanded increasingly high prices.
It was used in the Group B motor racing competitions of the 1980s, the global rally contests that attracted some of the most powerful, fastest, most sophisticated cars ever made. In August 2018, the same model sold for $423,000 at Bonhams.
Mercedes-Benz
The 1963 classic Mercedes-Benz 300 SL in yellow sold for £935,000 at the Gooding and Company European Sporting and Historic Collection sale in February 2021.
Thanks to its pale yellow paint job and tan-coloured interior, the stunning car stood out from the rest. It is a model that appears at many luxury classic car events and is a beautiful example of Mercedes' 1960s drop-top model.
Lister-Maserati sports car
Formerly driven by the British Formula one motor racing driver, Archie Scott Brown; 1956 Lister-Maserati 2.0-litre racing car sold for £574,900 at Bonhams.
The legendary Paisley-born driver was a motor racing phenomenon, rising to the challenge of being born with only one arm. He won at Brands Hatch in 1956 with the Lister-Maserati.
After the auction, a spokesperson for Bonhams Collectors' Motor Cars, of New Bond Street, London, said that despite the pandemic situation, there was an "appetite to buy good quality classic and historic" cars among enthusiasts and collectors.
Price analysis
Prices of classic cars in the UK have risen by an average of 17% this year, according to data published on the This Is Money website. This is in stark contrast to new car sales, which are at their lowest since 1991 following the pandemic.
There was a general increase in collectors' cars changing hands in the first six months of 2021. Collectors have been so eager to snap up their favourite models that more than one-third (34.7%) of buyers admit to having paid higher than the car's top estimate to secure the sale.
In 2020, only 17.9% of buyers said they had paid over the odds for the car they wanted. In 2021, modern classic cars from the 1980s have become the most sought-after cars of all eras.
UK classic car auction
If you're looking to invest in a classic car, there will be quite a few on offer at the NEC Classic Motor Show in Birmingham on Saturday 13th November, starting at 1 pm.
Silverstone Auctions will be showcasing more than 130 classic and collectors' cars at their final sale of 2021. There will also be 96 motorcycles and many automobile accessory items.
For many, their vintage car represents an investment for the future, as data shows prices have been increasing, rather than decreasing.
Here at Logbook Loans 247, we can often help if you need money in a hurry to pay an unexpected bill or other expense. You can apply for a loan secured on your vintage car. The process is incredibly simple, and we offer fair prices.
As a responsible lender, we will ascertain whether you can afford the repayments before approving your loan application. Our objective is to get you back on track financially in a realistic manner, enabling you to keep your car while you pay off the loan.
Contact Logbook Loans 247 to find out how our vintage car loans work.