Problems with your home that require repairs can stretch the household budget to breaking point. In these challenging times of rising energy bills and a high inflation rate, a costly house repair is the last thing anyone wants.

Unfortunately, the most expensive house issues that require fixing are quite common and can happen to anyone. Sudden expenses are even more difficult to fund at the moment, because people's budgets have already been stretched to the absolute limit.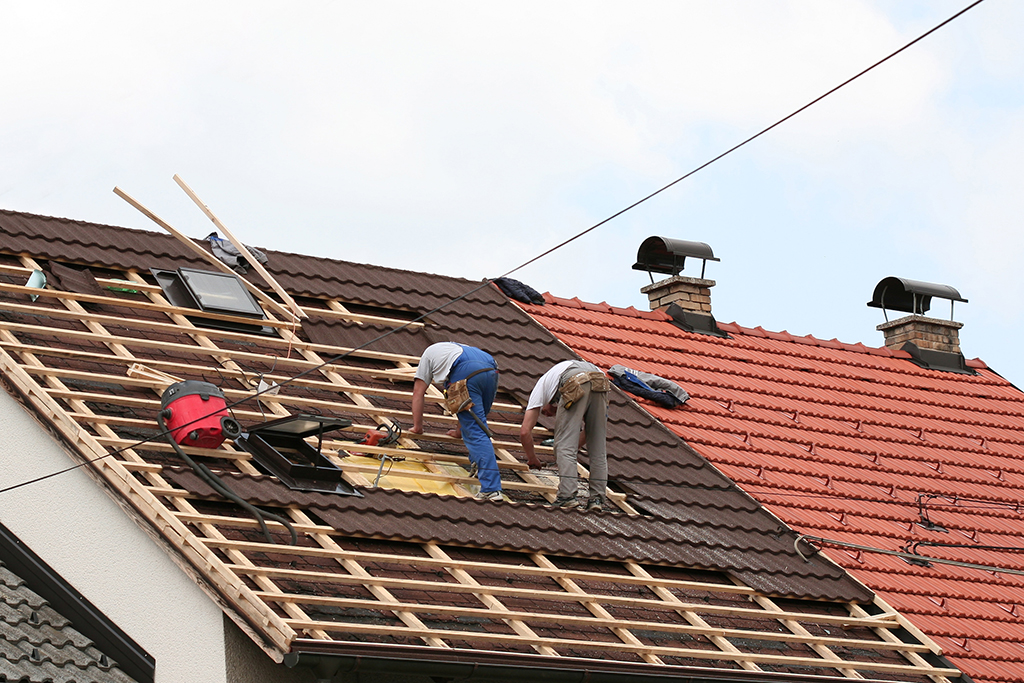 © Gordana Sermek / Shutterstock.com
A survey of UK homeowners by price comparison website Money Guru has revealed 25% of people have to save for eight years to pay for unexpected household repairs. Unfortunately, the condition of your home will deteriorate further in this time.

Replacing broken or failing windows

Windows are one of the most common household repairs, with 20% of homeowners saying they were the first repair they had to carry out after they moved into their new house.

The average repair bill for a house with ten windows starts at around £5,500. While this is a large outlay, windows have a lifespan of around 20 years, so getting new ones is a worthwhile investment for the future.

Replacing or repairing the roof

While the cost of replacing the roof depends on the materials, the average price to install a whole new roof is between £5,000 and £6,000. The typical British wet and windy weather and an increase in the severity of storms in recent years have given roofs a battering.

While missing roof tiles and damaged chimney pots are an everyday occurrence that can be fixed fairly easily, if the structure of your roof is damaged, causing leaks into your home, a new roof might be the best option. Roof repairs can be a few hundred pounds, but if the roof structure needs replacing, simply patching up the surface may be a false economy. It will need doing more often and isn't getting to the root of the problem.

Cracked foundations

Cracked or damaged foundations, usually caused by subsidence, can impact the structural safety of your house and have a significant effect on its resale value. This kind of damage may also prevent a prospective buyer from getting a mortgage on your home, should you decide to sell. It's imperative you have the problem repaired as soon as possible.

The cost of repairs can vary, depending on the severity of the damage. You can expect to pay between £1,600 and £5,400 for professional trades people to repair cracked foundations.

Repairing or replacing a kitchen

Replacing or repairing the kitchen is high on the list of the most common essential household repairs for homeowners. Unfortunately, this doesn't come cheap: if you need a new kitchen, you can expect to pay up to £8,000.

Reasons for replacing a kitchen can include cracked tiles, built-in cupboards that are splitting or otherwise damaged, a leak in the plumbing, dangerous flooring that is a trip hazard, or outdated appliances that have stopped working, such as a hob with rings out of action.

Replacing your boiler

The cost of replacing a boiler can vary greatly. If you're lucky, it will set you back under £1,000 – but you might be looking at £2,500. However, you won't have any choice if your boiler has broken down and you're reliant on it for hot water and central heating.

Sadly, 25% of homeowners say they can save only "occasionally" towards repairs, while 10% say they are unable to save anything at all.

How do people pay for home repairs?

For those who can't afford to save for home repairs, 40% have had to re-mortgage their house to pay for vital jobs, 33% have taken out a loan and 12% have used a credit card.

These options can take time, particularly re-mortgaging, and if it's an urgent repair you may not be able to wait. If you need money fast for an unexpected household emergency, you often can't wait for your bank to decide whether to approve your application.

A logbook loan from a reputable lender, such as Logbook Loans 247, can help if you need funds in a hurry. The loan is secured against your vehicle, which you can carry on driving while you make the repayments. Once you have been approved, the money will be in your bank in no time.